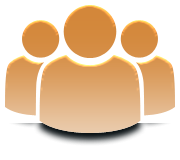 About
Mission Statement
4e Media is a creative office that will help you achieve your marketing goals, creating eye catching pieces to convey your message. We listen, advise, plan, create and execute.
Why We Do What We Do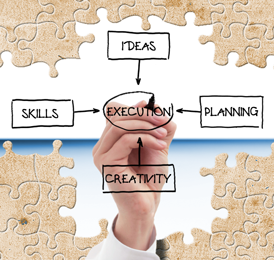 While it is easy to say things like we want to provide you with a cost effective website, or produce a quality video, an affordable advertising or marketing piece, or create the most eye catching logo, this is all too common. All of that is true, but what we really do best, and the most compelling reason for you to consider us for your next multimedia project, is that we strive, above all else, to see the big picture.
What does this mean, exactly? It means that when we create a 3D motion graphic, or a four color printed design for a mailer, we begin by getting a full understanding of where your company is now, and where you want it to be tomorrow. It is our ability to plan and to integrate that plan into action that makes us stand out among the competition.
The world of multimedia, meaning video, websites, graphics design, 3D, photo editing and so forth, is really about sales and marketing, when you get right down to it. With this in mind, it is imperative to plan each project, and to have the ability to see where each piece of material produced falls into the overall online marketing and traditional advertising and sales strategy of your company.
Non-Violence and Environment Conscious
4e Media only accepts projects that are free from violence to any living being and the environment. We consider any life in any form and shape to be sacred. Human superior intelligence is to protect and not to explore.
My Personal Experience

I started down the digital media path back in the analog days of the mid 1980's. At that time, I was creating four color magazine layouts using cut transparencies. Using computer generated imagery was almost unheard of at that time. But it was here that I learned and put into practice not only my design and layout skill sets, but the power of project management and synergizing, or master mind groups, or brainstorming if you will.
As we moved into the '90's and computers really came into their own in the design world, I naturally moved into this arena with applications like CorelDraw, Photoshop, Illustrator and more. But it was the advent of the World Wide Web that really created an explosion in the digital media world.
I took all my experience with hand design and computer layout onto the web and combined it with video editing and 3D graphics and motion using applications like 3DS Max, Flash, Premiere Pro and After Effects. As the web grew more powerful as we moved into the millennium, I mastered the ability to integrate all these different skills and tools into a powerful skill set.
For the past decade or so, I have been producing large website applications with database and programming based content and management, I have and continue to edit photographs with photographers, create compelling videos for music, sales, marketing and more. And of course, most important of all, working closely with numerous customers of all types and sizes to create the best quality, most powerful business pieces possible.