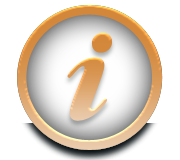 What You Need to Know
Before Hiring a Website Designer
Part 1 – The Purpose
This has a couple of sub points to be addressed. First off, you need to know who this site is intended for. Who is your target market? What are their tendencies? Do they want flashy animations and video, or more traditional presentations? Second, is your main goal to attract online passive attention through search engines, or are you going to aggressively market and advertise your website to potential customers?
This decision will greatly affect how you build your site. If you are more focused on the presentation and on driving traffic yourself, you can use elements that are not search engine friendly, no worries of writing SEO (Search Engine Optimization) content, as well as care for page titles, description and keywords. On the other hand, if you are going to do a lot of online marketing and want to be highly ranked on Google, Yahoo and Bing, for example, then you want to develop the site in a way that is more in line with the search engines and what they want.
Part 2 – The Planning
Once you know your purpose and the parts that go into it, it is time to plan the site. The planning stage will involve deciding on the number of pages, their names, what each page will do and present, the navigation of the site, a desktop and a mobile version of your site.
Additionally, you will want to think ahead to the promotion of the site here. Once the site is completed, it needs to be promoted. Even if you are relying on search engine traffic, they don't just come because you want them to. Your site must be built with the end goal in mind, and it is a good idea to know how you will market it and what elements need to be included into the construction and presentation of your content.
Part 3 – The Design Style
Once you have the framework of your website, you can then decide on the more artistic elements. You will determine the layout style, background and foreground colors, button colors, logo design, what photography and video will be included and so on. It's sort of like putting up a building. Once the structure is there, you can then decorate.
Part 4 – Content Creation
Once the site is designed and constructed, it is ready to receive the content. This can be an exciting and daunting task. Because you will want to craft your texts to not only sell your product or service effectively. Also if you're looking for search engine traffic, the creation of the texts becomes more complicated because not only does it have to be appealing to the reader, it must be search engine friendly as well. You will also gather any photos that you want incorporated as well. And you may also need audio and video elements to round out the presentation.
This is often an area where even a competent person who can create a website needs some expert help. Anyone can write, but there is a big difference between something "so so" and something that will be highly effective. And you may also want to hire a photographer to take beautiful pictures for the site, or buy stock photos. If you're adding video and audio, these are highly technical and you might want to consider some assistance here as well. It's all up to you, because in the end, what you create for content and how you present it will represent you, your company and your ideas, and finally sell your products or services.
Part 5 – Search Engine Optimization (SEO)
When it comes to SEO, there is a lot you can do, and a lot you shouldn't do. This is another area where you may want to seek some professional assistance. There are certain things that every website should have to make it as search engine friendly as possible. These include your page titles, page descriptions, clear and unbroken links and navigation system, and keyword rich content on all pages.
Of course, there is a lot more to be said here, but this is not an article on SEO. Just know that what the engines look for is relevant and useful content, both on your site and on other sites that link to you. This is where internet marketing can play a big role.
Google webmasters compiled a PDF book with SEO guidelines: click here.
Part 6 – Your Domain Name
The domain name, or URL, or website address, is the .com, .net, .biz, .org, .gov or other such thing. Something like: www.yoursite.com or some other variation. These names are purchased from registrars like Godaddy.com and are relatively cheap. But in considering your domain name, try to think of something that is generally descriptive of what you do. It's not always the best idea to have the company name. For example, abcinc.com is not nearly as search engine friendly as specialeventsforbusiness.com which describes what abcinc.com does and could very well be a common keyword phrase.
Part 7 – The Hosting
Web hosting is where the actual files of your website are kept. This is the location on the network that is read when a user types in your domain name. There are lots of hosting companies out there, some good and some bad. But most offer this service for a very low fee, depending on your needs.